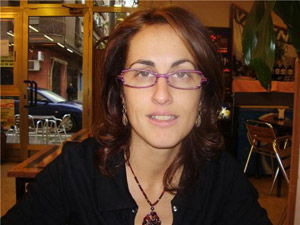 LAST week marked the second anniversary since Lourdes Garcia Carreño went missing from Roquetas de Mar after leaving work.
Lourdes, 36, was last seen at on Saturday October 3, 2009, when she finished work at the local Cepsa petrol station.
CCTV footage from the petrol station shows her getting into her car, a Peugeot 206 and driving off. She was wearing a red Cepsa shirt and grey trousers with a red vertical stripe down the side (her uniform) at the time.
She had arranged to meet a girl friend, but did not turn up. Her colleagues told police Lourdes had been depressed since her three-year relationship with her former boyfriend ended a month prior to her disappearance.
Her ex-boyfriend's house was searched but no clues were found to reveal her whereabouts.
The Guardia Civil ruled out a voluntary disappearance. On Tuesday October 6, 2009, they found her car by the Roquetas bullring. The keys were still in the ignition and the car was unlocked. It later transpired someone had used her car after her disappearance. There were no signs of a struggle or of violence.
Since leaving her place of work, no calls or messages have been made from her mobile phone and there has been no activity in her bank accounts.
Searches were carried out throughout the province, but so far, no trace of Lourdes has been found. Her family is hopeful that sooner or later someone will come forward with some information.