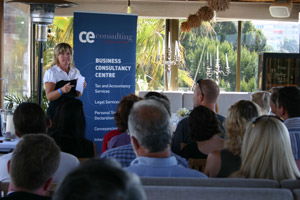 The event is perfect for entrepreneurs, small business owners and people interested in starting up their own business.
The day is an opportunity to learn from industry experts about all kinds of aspects of business.
From accounting to PR, business dynamics, protecting your business, and how to market your business online plus it is a fantastic way to network with potential clients and colleagues.
The cost for the entire day is €30 per person, this includes all the workshops and seminars and lunch. Booking in advance is essential so email [email protected]