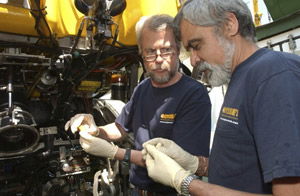 US Marine Salvage company Odyssey has announced the discovery of British cargo ship SS Gairsoppa in North Atlantic waters.
The ship was torpedoed and sunk in 1941 by a Nazi submarine with 200 tonnes of silver aboard, making this the largest haul of precious metals ever found on the seabed.
It was located at 4,700 metres, 480 kilometres from the coast of Ireland.
Last year, the British Government reached an agreement with Odyssey by which the company would be the only one authorized to recover this treasure.
Odyssey will keep 80 per cent of the value of the silver recovered.