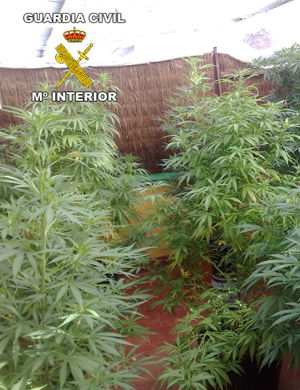 GUARDIA CIVIL from Huercal de Almeria arrested two people, aged 27 and 18, for breaking into a property in Viator, allegedly to steal marihuana plants.
The Guardia Civil received a call alerting them that a person was being attacked. They were met by a young woman who said her friend was being attacked, and they found a group of people retaining a man.
However, witnesses clarified that he had been caught climbing the wall of a building.
They also realized that the woman had been waiting for the would-be burglar and had tools in her car with which to commit the robbery.
The 54-year-old owner of the house was also arrested for crime against public health after 17 marihuana plants were found.