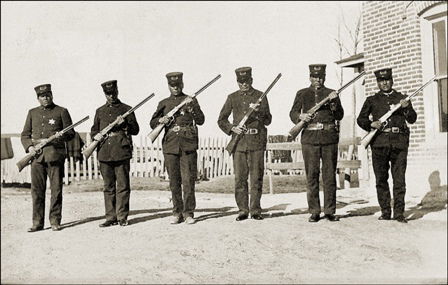 ALL this nonsense reminds me of the pre-Second World War advice to smack a child who wets the bed.
Increasingly the irascibility that came with my red hair is fading as the colour itself is silvering into embers of its former state – though surely that has been caused by the sun rather than the passing years?
A few things can still stir the old passions though, such as the concept that when a newborn child dies it will roast for all eternity in the furnace of hell if a man-in-a-dress doesn't perform a magic trick.
Another was the now discredited teaching that children should be left to cry and fed only according to an inflexible timetable. Surprisingly that view was almost Universally accepted, at least in the Anglo Saxon World, just a couple of generations ago.
Most readers would readily accept that children – just like adults, need comfort and security and that we cannot be dehumanised by a clock. Few in Spain have probably ever acceded to that ignore-the-child concept and could that indeed have contributed to the reduced youth criminality here?
That concept that children should be treated strictly and live apparently devoid of parental affection, came largely from academics of course rather than Parents but this week I read an advertorial here in Spain expressing a similar diktat from one of those new breed of Holistic Advisers.
The author claimed to have previous experience as a Veterinary Assistant but is now running an animal care business and into all things Holistic including: crystal healing, Chakras, colour and aromatherapies, Kinesiology and mind control – yes indeed her advertisement listed Mind Control.
The good lady advocated that when a dog is obviously distressed by loud noises such as fireworks you should not rush to comfort it but instead display a "cold attitude" in case sympathy is taken as approval of the dog's automatic response to pain and discomfort – barking.
"Tender loving care" was said to be undesirable. Only when the dog overcomes its fears and presumably when the bangs stop assaulting the dog's acute sense of hearing, are you permitted to then comfort it. But, instead of patting it, the article advised that we could rather comfort the dog by issuing as series of brusque one word training commands.
That sounds like Gulag therapy to me.
Dogs are, even more than humans, pack animals and seek comfort from their fellows. In my personal opinion it is unnatural in the extreme to ostracise an animal from its pack (yourself) and treat it in such an inhuman manner.
How can anyone advocate such treatment?
Even crueler in my view was her recommendation for curing the problem. She went on to advise that the dog should be subjected to the same noises and "When the dog shows no anxiety towards the noise the intensity is raised slightly. The pattern is repeated and repeated again and again increasing the intensity until the dog demonstrates calmness and no anxiety.
The process goes on until the loudness is as loud as a firework and the dog does not react in fear " and is presumably by then nearing either deafness or insanity. How would the lady like to forced to become accustomed to the howling of mopeds by repeated subjection in her lounge to their noise at ever increasing levels? Especially if we could improve her hearing to canine levels.
Readers were then advised to bring the probably insensible dog around by the application of such aromatherapic delights as Mimulus, Rock Rose or Cherry Plum, or best of all, Buddhist Reiki sessions for the dog (not the owner) – provided of course your dog speaks fluent Japanese, mine is still teaching me Spanish.
All this nonsense reminds me of the pre-Second World War advice to smack a child who wets the bed. Both are far more likely to increase the existing distress considerably.