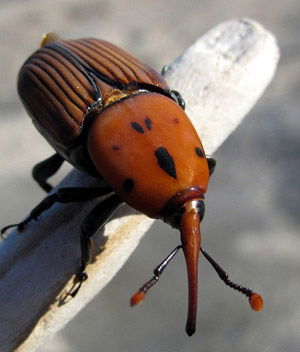 HUERCAL OVERA Town Hall has begun work to fumigate all the palm trees in the town because some are infected with the red palm weevil.
Between 1,000 and 1,200 palm trees in the town and surrounding districts will be fumigated, and work is expected to take one month. It will be carried out by municipal staff between 5am and 8am so it causes as little inconvenience as possible to local residents.
The plague was detected in time to prevent which will prevent it from spreading to other trees. This means that none will have to be cut down.
Residents in several areas had contacted the town hall to transmit their preoccupation about the weevil arriving in the town.
Photo credit: doegox