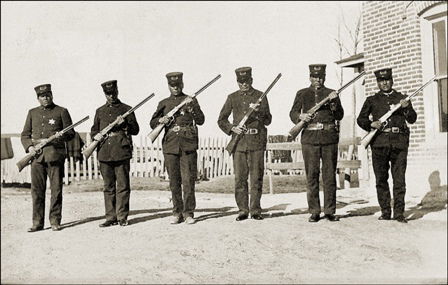 THE Morelli family collect restaurants like Dr Dinsdale collects stamps and I have been a fan of all of their establishments for years.
Most establishments on this Coast ignore Sunday night potential, so when I discovered that Valparaiso were open on a Sunday evening I was keen to put their menu to the test.
The setting of Valparaiso is picturesque, and their al fresco dining terrace is very inviting indeed. Live music always accompanies dining there, so a very pleasant evening is in store for diners.
As I have said many times in this column a good meal starts with a drink, and Kremena came and took our order. She ran the ticket to Pino the barman who has been there for years, and knows his drinks. Barrie and I had ordered Bloody Marys, while the Good doctor chose a sherry with ice.
Both the Bloody Marys were terrific, no ice, and properly shaken. So good we ordered seconds. Dr Dinsdale loved his sherry. Meanwhile Vittorio had wandered over to tell us about their specials. Moules marinière to start with, rack of lamb, sea bass in salt to name a few. All sounded mouthwateringly good and complemented the extensive a la carte menu perfectly.
I chose from the specials and went for the moules and the sea bass cooked in salt. Barrie chose prawn cocktail and duck, while Roy decided on the seafood salad and veal. Cristobel pointed out a girl to me in a blue dress. ´She's single´ he said. Turned out he meant singer!
We wandered out to the terrace. Sonya was up there singing away – terrific voice. Not sure if she's single, though. Roy is a professional singer and could tell she was brilliant. We decided to put the house red and white to the test, and ordered some water as well. The water arrived unopened. Kept Barrie happy.
The house white was eminently acceptable and served very cold, just how we like it. Then the starters arrived. I was presented with a cloth bib designed like a jacket and tie – very becoming! My moules were delicious, and Barrie and Roy adored their starters. Then my sea bass arrived, covered in salt. Anis was poured over it, and set alight. I have had fish in salt a few times, but this is the first time I have seen it served this way. It was totally awesome, beautiful flaky fish with a hint of the anis. Ten out of ten. Barrie´s duck was perfectly prepared too, while Roy was very quiet and giving nods of approval to his veal. All the main courses were served with a selection of vegetables, rare to see in Spain.
Delicious broccoli and carrots and roast potatoes. We tried the house red with mains, a Castillo Leon from the North of Spain. Vittorio told me they still crush the grapes with their feet in this vineyard. It was full bodied with an excellent finish, even better than the white.
For puddings I chose a fruit salad. Roy asked for a delice de chef, a small one! Barrie opted for the white lady – dame blanche. Roy's 'small' delice was enormous, as was my fruit salad. Both exquisite. Barrie's white lady also scored well. This was another terrific evening at Valparaiso.
A good meal ends with a drink, so where better than to visit Valparaiso's exclusive and newly refurbished Chill Out Bar as you can see in the photo. Beautiful. One thing is for certain, the Morelli's have stamped themselves firmly on the map for excellent restaurants here on the Costa del Sol. And the Valparaiso continues to deliver.
Rating: service 5, cleanliness 4, food, 4 overall 4
Expect to pay about €40-45 per person including bottle of wine and welcome drink.

Restaurante Valparaiso, Ctra de mijas Km 4, 29650, Mijas
952 48 59 96 or 952 48 59 75
www.restaurantevalparaiso.net