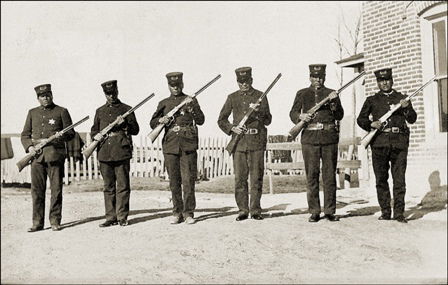 CRICKET – England will play in the UAE between 3 January and 27 February 2012. They'll meet Pakistan in three Tests, in four ODI's and in three 20/20 games. "It will be hot, mighty hot" said England skipper Andrew Strauss, "we might wear shorts and T-shirts!"
Meanwhile at Lords, reigning one-day World champions India earned a tie in the last encounter with England who won the series 2-0. And Warwickshire are close to winning their seventh County Championship after whipping 2010 winners Notts by an innings. The Bears are currently playing Hampshire at The Rose Bowl.
TENNIS – All lovers of this game know that Noval Djokovic and Aussie outsider Sam Stosur won the US Open men's and women's singles titles and that Brit Oliver Golding clinched the Open Boys' prize. But I was disappointed and annoyed when American supporters hooted at, and slow hand-clapped, semi-finalist Andy Murray. Only the Yanks can be so one-eyed! And mouthy Serena Williams has been fined £1,264 – again!
FOOTBALL – It's as you were in the Premiership after emphatic wins for both Manchester clubs.
Leaders United – by three goals, courtesy of Wayne Rooney's second 'League' hat-trick on the bounce – beat Bolton 5-0, while City, with Sergio Aguera's treble, whipped Wigan 3-0. Chelsea (third) won at Sunderland, Arsenal (after that drubbing at Old Trafford) beat unlucky Swansea, Spurs defeated Wolves and WBA pipped Norwich.Brighton, Southampton, Middlesbrough and West Ham are going well in the Championship; Sheffield United and Morecambe top Leagues One and Two respectively and Rangers lead Celtic in Scotland, again.
The 'serious' Champions League started this week and I'm confident that both Manchester clubs, United v Benfica and City v Napoli, and Chelsea v Bayer Leverkusen and Arsenal v Dortmund, did well in their groups.Ex-Liverpool centre-half Laurie Hughes, who played in England's embarrassing 1-0 World Cup defeat by USA in 1950, has died, aged 87.
As director, I watched the Mojacar (Almeria) veterans match last Saturday. Too many chiefs bawling, shouting and swearing with women and children present! The goalkeeper was heard in Turre. Surely the coach can sort this out as players were running all over the place. Let's have one outfield captain, not six!
FORMULA 1 – Last Sunday's Italian Grand Prix at Monza (race 13 of 2011) was won by Germany's runaway championship leader Sebastian Vettel, ahead of Jensen Button and Fernando Alonso.
RUGBY – Warrington won the 2011 Super League Shield with a win at Hull and don't forget the World Cup is underway in New Zealand. The hosts, along with Australia, England (13-9 v Argentina), Scotland (32-24 v Romania) and Ireland (22-10 v USA) all began with victories but unlucky Wales lost 17-16 to reigning champions South Africa.
NEWS EXTRA – The Tour of Spain cycle race was won by Juan José Cobo ahead of GB's Chris Froome and Bradley Wiggins; Mark Cavendish has set his sights on winning the Tour of Britain… ex-World Super-bike champion James Toseland has announced his retirement (he wants to become a pop star, like girlfriend, Katie Melua)…
Brothers Alastair & Jonathan Brownlee, first and third in Beijing's Triathlon Grand Final, have been crowned world champion and runner-up respectively, while Welsh lass Helen Jenkins won the women's title… Mark Selby won the Shanghai Masters snooker final…
Britain's men are struggling in the European basketball championships in Lithuania…. GB/Ireland's golfers beat the USA to win the Walker Cup…. and The Americas Cup sailing race has started in Devon.
DID YOU KNOW? Michael Dickinson trained the first five horses past the post in the 1983 Cheltenham Gold Cup, won by Bregawn… and former wrestler 'Giant Haystacks' weighed 38 stone, his wife just 7½ stone.
GRAND CHARITY QUIZ – The Grand Charity Quiz, postponed in July, will take place at The New Kimrick, Mojacar on Thursday, 29 September 20:00h . Details soon.