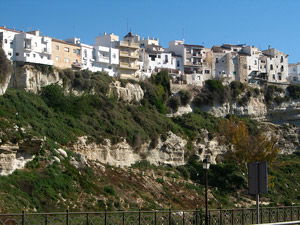 ALMERIA Provincial Government is to invest €236,700 to carry out improvements to streets and services in Sorbas.
The work, which will be carried out through the Farm Employment Development Plan, will be both in the town and in rural areas.
Streets and basic services in the Gafarillos area will be improved, a retaining wall will be built at the industrial estate and gardening projects will go ahead in different areas of the town.
Photo credit: Hector Garcia