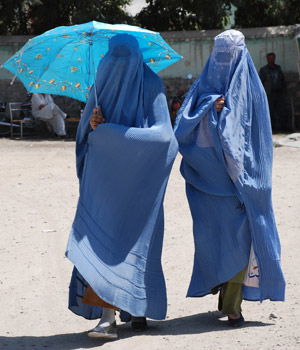 SA POBLA has become the first Balearic municipality to ban the Burka in public places, including streets and plazas.
This village has one of the highest concentrations of foreigners in the Balearic Islands, of which the Muslim community represents nearly 25 per cent of citizens.
Any clothing that obscures people's faces is now forbidden, unless it is for health and safety reasons, so it is possible to identify people at a glance. Businesses are responsible for reporting on the ban and asking the person to remove the forbidden clothing. In the event of a refusal, the local police may be called.
People who refuse to remove the forbidden item can be fined between €50 and €200. Those with repeat offences could be fined up to €3,000. "This is not an attack on the Muslim community, rather we want to remove obstacles for a better communication between people," said Mayor Biel Serra (PP).
"Mothers often collect their children from the school wearing the Burka as if they were in Saudi Arabia or Afganistan. Teachers have complained that they have no idea if it is the child's parent, as with the face covered it could be anybody.
This causes safety issues." "We hope that this ban will ensure the Islamic community integrates into our society better." Although no parties voted against the measure, the only parties that voted for were the Independents and the Popular Party, while the Socialist PSOE, PSM and Lliga parties abstained.
Ex-mayor Joan Comes and spokesman for the Independents voted in favour of the ban as "everybody should be identifiable and women's dignity should be preserved," but he believed the measure "unnecessary" since there are "only two women who wear the Burka in the village".
Socialist party leader Lluis Socias said the decision would "create a social fracture" and that the decision of the ban should be made by a higher authority and not simply a vote at Town Hall level.
By Nicole Hallett