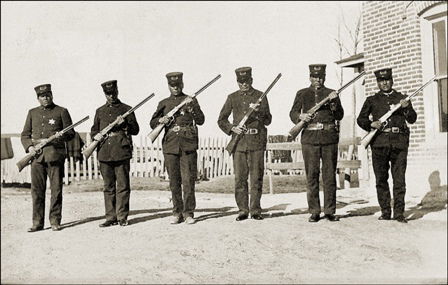 SPAIN'S drugs trade launders 80 per cent of its profits through 'locutorios' or telephone call shops.
They are popular with non-European immigrants for long distance calls and making rapid and cheap money transfers costing around €3 a time, Spanish daily ABC revealed..
They are also ideal for middlemen in the narcotics trade who can send profits back to the Latin American cartels, principally in Colombia and the Dominican Republic, which supplied the drugs.
Launderers occasionally set up locutorios themselves and use the personal details of unsuspecting customers who have sent legal transfers. Some work in conjunction with existing businesses, paying owners between €15 and €30 for each transaction.
Others recruit helpers in bars or at bus-stops, giving them a list of the remittances that they then send under the watchful eye of the launderer, going from locutorio to locutorio in return for a €50 tip.
All that is required to set up a locutorio is an EGT permit from the Bank of Spain to transfer money, plus telephones and computers for customers. Despite their efforts the authorities admit that notwithstanding their successes, they are too often one step behind the launderers.
For every 100 money-laundering transactions, EGT formalities detect approximately 20. "A trafficker launders profits from approximately 2 kilos of cocaine each month, but this can rise to 50 kilos," said the police.
With a kilo fetching around €60,000, that entails moving up to €3 million.
Up to €3,000 can be sent abroad in any three-month period with no questions asked, although anything over this amount has to be accounted for, so launderers avoid problems by not exceeding this limit. As police said, the money may be illegal but the transfer procedure is not.
"We crack down on all these practices although it is hardly noticeable. Drugs are always around and if traffickers can't use one system, they invent another," admitted the head of the Udyco organised crime unit.