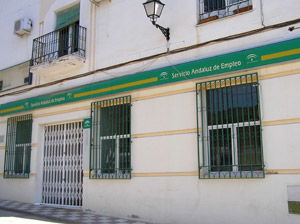 THIRTY PER CENT of Andalucia's unemployed admitted turning down jobs in the last three years.
Employment agency Manpower found that 47 per cent did so because the pay was too low or the job involved moving house or a long commute.
There was little variation between the sexes, with 29 per cent of men rejecting jobs and 30 per cent of women. For 23 per cent of males and 29 per cent of females, poor pay was the principal motive.
The 45 to 65 age group was less likely to turn down work, with only 24 per cent saying no to a job compared to 33 per cent of those aged between 35 and 44.
This dropped to 30 per cent in the 25 to 34 age group and 27 per cent amongst 16 to 24-year-olds.
Reasons for turning down work varied according to age with 27 per cent of 16 to 24-year-olds discouraged by long working hours, followed by low pay (24 per cent) and distance from home.
Andalucia's jobless should be obliged to attend retraining classes, said 81 per cent of those questioned by Manpower. This was especially noticeable amongst the oldest group – those aged between 45 and 65 – with 95 per cent in favour, although this dropped to 81 per cent of the 45 to 44 group.
Photo credit: Cosasdebeas