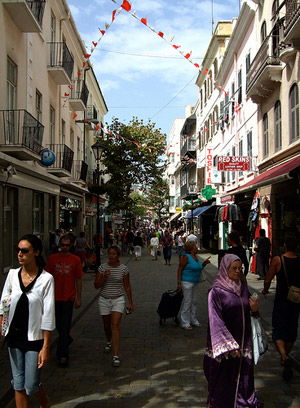 PHARMACIES in Gibraltar have had to withdraw all stocks of Nurofen Plus. The Health Authority fears the boxes could contain other types of drugs.
They were advised to do this by the UK who issued a Class one drug alert Friday evening and issued a total recall of all Nurofen Plus tablets over the bank holiday this weekend.
At least five packets of Nurofen Plus in the UK were found to contain other drugs including a powerful anti-psychotic medicine and another used to treat epilepsy.
As of 10am on Tuesday it was still possible to buy the tablets in Gibraltar pharmacies.
This is because, instead of an emergency call, the notification was apparently faxed to the chief pharmacist here, so it was Tuesday morning before any action was taken on the Rock. Scotland Yard is investigating how the drugs came to be inside the Nurofen Plus packets.
"Sabotage is suspected," said Reckitt Benckiser from the company that manufactures the product. "We are working with the police on a formal investigation to find the person or persons responsible." "Distribution of Nurofen Plus has been halted at this time."
The possibility that left over medicines were incorrectly packed is being looked into by British Government health officials.
The recall is a "precautionary measure", according to the UK Medicines and Healthcare products Regulatory Agency (MHRA).
"People should check to see if they have any packets of Nurofen Plus," said Ian Holloway, manager at the agency's Defective Medicines Reporting Centre.
"If you do, return them to your nearest pharmacy."
Photo credit: Lancastrian