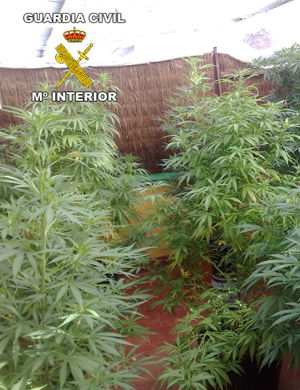 GUARDIA CIVIL seized 17 marihuana plants which were being grown on the balcony of a house in Balanegra, El Ejido.
Two people were arrested and a third was charged with crimes against public health.
Another 29-year-old man was arrested in Macael after he was found with three plants weighing 14 kilos.