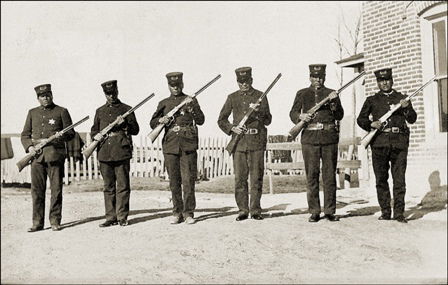 WITH the Libyan conflict monopolising the headlines, wild market fluctuations have been relegated to the financial pages of most newspapers.
Perhaps in the context of the Middle East, the gyrations of the eurozone are of little interest – unless of course, one's income or pension depend upon healthy share values.
Bearing this in mind, perhaps a brief run-down covering the past couple of weeks might give food for thought.
August 15th headlines: 'Markets enter a new danger zone'. The Head of the World Bank accused American and European political leaders of vacillation, causing 'drama to escalate into trauma'. Merkel and Sarkozy, meeting to discuss a possible issuing of 'eurobonds', were warned by the German finance minister that Germany would not agree to any 'collectivisation of debt'.
August 16th: Merkel joined the meeting with her government's coalition partners warning her that any agreement for Eurobonds or fiscal union to prop up southern Europe, would lead to mutiny.
August 17th: 'Europe concord not enough': Merkel and Sarkozy fail yet again to come up with concrete and workable proposals, their 'absolute will' to defend the euro and to shore up investor confidence falling on deaf ears.
Nobel laureate economist Paul Krugman said, "there really does seem to be a competition between America and the EU to see who can find the worst solution to a bad situation," whilst another Nobel laureate, Joseph Stiglitz suggested that, if Germany could not accept Eurobonds and fiscal union, she should consider withdrawing from the euro altogether.
August 18th. A financial correspondent commented that, 'although all the EU countries were responsible to some extent for the zone's troubles, the main cause was Germany's expectation that all 17 should comply with her virtuous economic model. The European project, meant to integrate Germany into Europe by monetary convergence, has succeeded only in forcing further divergence.'
August 19th. 'Bonds face worldwide slump as fears deepen'. Morgan Stanley Bank in the US, warned, 'America and Europe are dangerously close to recession,' adding that 'although companies today are financially more secure than in 2008, euroland, with its drift from blunder to blunder, remains the weakest link in the global chain'.
August 20th. The delivery of the next instalment of Greece's bail-out money is being delayed, with several countries demanding a 'collateral agreement' equal to that granted to Finland, but a Bayerische Landsebank spokesman, together with Raoul Ruparel of Open Europe, have said 'a multinational guarantee of this kind would be quite beyond Greece's capability, and could derail entirely the second bail-out package'.
August 22nd. Jason Manolopolous, writing about Greek economic affairs, says 'the Greek state has become a seven-headed Hydra, with cronyism, statism, nepotism, clientism, corruption, closed shops, and waste'. The black market now makes up a third of that country's economy, and one can only wonder what possessed the EU heads of State when they welcomed Greece into the eurozone. The scale of their delusion is now threatening to sink the entire project.
August 25th. 'Germany fires a shot across Europe's bows'. German President Christian Wulff warns that Germany is approaching 'bail-out exhaustion', and cannot allow it's own democracy to be undermined by EU mayhem, while the Bundesbank says that broader bail-out machinery would violate EU treaties and lack 'democratic legitimacy' – but then, given the EU's record on democracy, what's new?