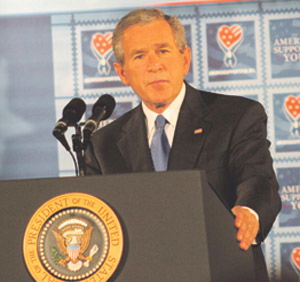 SOME hold that Tony Blair and George W. Bush should face genocide crimes although unlike Al-Assad or Gaddafi, neither ordered their own citizens to be gunned down or bombed in the streets.
But they did, in retaliation for 9/11, send them off to two futile wars where they were gunned down and bombed by other citizens in other streets.
And ironically, the decisions of two leaders no longer in power will condition Western and Middle Eastern politics for decades to come.
Ring any bells?
WITH autumn approaching, the new order promised by the Arab spring may not turn out as the West hoped.
Despite the West's ambitions, neither does what is now happening in Libya herald a carbon copy of its own societies. Libya might not follow the same route as Iraq but as Samuel Clements a.k.a. Mark Twain remarked, although history seldom repeats itself – it does chime.
Map-reading
THERE are Kurds in Turkey, Iraq and Syria and geography alone provides sufficient reasons to understand why they believe they should inhabit a separate nation. Turkey does not share this point of view and last week government forces killed 100 guerrillas.
Strange how sluggish the West is in raising a voice for one side or the other: one man's Ankara is definitely not another's Tripoli.