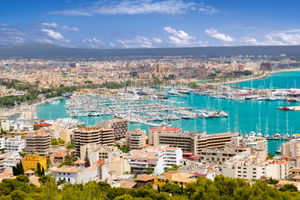 THE Balearic Islands is the Spanish region that earned the most from international tourists in July.
They spent €2billion in the Balearics, representing an increase of 13.6 per cent compared to the same month of 2010, according to the Tourism Expenditure Survey (EGATUR) made public by the Ministry of Industry, Tourism and Trade.
In the whole of Spain, international tourists spent €6.9billion in July, 9.6 per cent more than last year.
The Balearic Islands earned 29.1 per cent of Spain's tourist income, while Catalonia earned 23.3 per cent and the Canary Islands 19.4 per cent.
This year spending figures have been the best figures since the start of the economic crisis.
Foreign tourists spent €29.5billion in the first seven months of the year, which is half-a-million more than what was spent during the same period in 2008, and an 8.8 per cent increase compared to last year, according to EGATUR.
The average amount spent each day was €100 between January and July, representing a 4.1 per cent increase compared to last year.