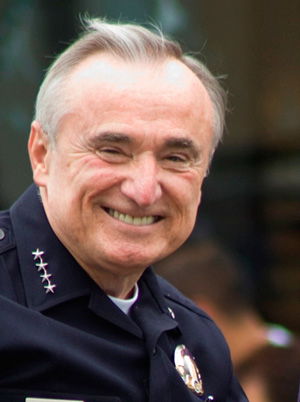 APPOINTING American "supercop" Bill Bratton as Cameron's policing adviser was a political move but although the words "police" and "politics" look similar, closer inspection reveals they are different.
They must remain so. Bratton, who reduced crime in New York and Los Angeles while allegations of police brutality rose by 50 per cent, believes gangs should fear the police. The problem in Britain is not that young thugs do not fear the police: it is the legal system they laugh at.
Hand-washing exercise
BOMB blasts in Iraq killed 70 people on the same day last week but earned scant attention because the West is now so inured to the devastation it wrought there.
Iraqi officials doubt their ability to control the country once the last Americans leave later this year and the outlook is not encouraging. But it would be worse still if they were to remain.
Unexpected ally
RAPIDLY-RISING ultra-conservative congresswoman Michele Bachman could pull off the unthinkable and end up as the Republican party's presidential candidate for the 2012 elections.
Possibly this is the best thing that could happen to Barack Obama. Bachman might be the darling of the Tea Party, but she could win him many votes from Republicans unwilling to elect an evolution-denier who believes homosexuals are evil.