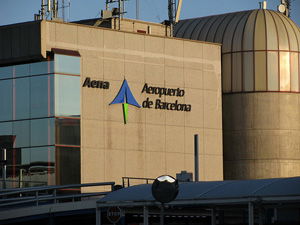 A WOMAN was arrested at El Prat Airport in Barcelona for attempting to kill her one-year-old daughter.
The child was seriously injured after her mother attempted to cut her throat and then stabbed herself in the neck in Terminal 2 of the airport. Although the baby underwent emergency surgery at the Sant Joan de Deu Hospital, she was said to be stabled.
The detainee was also treated for slight injuries to her neck, and was charged with attempted manslaughter.
It appears she was not a passenger on any of the flights arriving or leaving the airport, nor was she one of the homeless people who spend the night there.
Photo credit: ReservasdeCoches.com