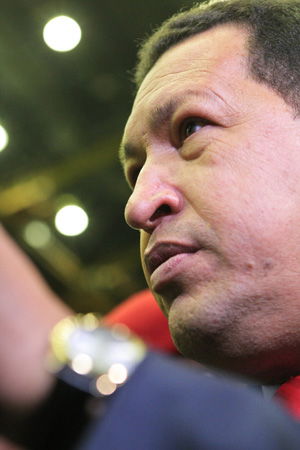 BRITAIN was a manufacturing country before succumbing to cheap Asian imports produced by people living in misery.
Now its own unemployed underclass lives in relative misery funded by an overclass. It is also undereducated: in Camden Town only Waterstones was not looted. Bring back selective state education with grammars, secondary moderns and technical colleges. 
Reopen factories, pay more for home produced goods.  But this won't happen, because Utopia never did exist.  Besides, the world's creditor, China, would not allow it.
Change of heart
AFTER being diagnosed with cancer, Venezuela's president Hugo Chavez freed prisoners with health problems from the country's jails. 
This later extended to 40 per cent of all prisoners and cynics claim that he is playing the sympathy card with an eye on the 2012 elections.  
Even – or especially – Bolivarian revolutionaries are capable of changing their tune when brought face to face with mortality.
Lambs to the slaughter
THE economic crisis is a sacrifice to gods revered by financial bodies whose only aim is to make money for themselves or their clients. 
Financiers shuffling profits, losses, assessments and forecasts think no further than the figures on the credit side of the balance sheet.
They are the same as cattle farmers who spare no thought for the animals they send to the slaughterhouse.