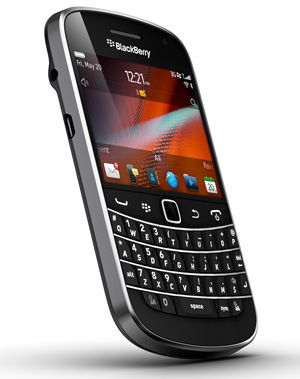 IN another step along the way to a 'cash-less' society; BlackBerry unveiled new smartphones that can turn into a mobile wallet.
Users will be able to make 'contactless' payments in some shops in Britian including McDonalds, Boots and Pret A Manger. It is not known when shops in Spain will be adding this technology.
Card details can be loaded onto a BlackBerry Bold 9900 or 9930 and then make payments of up to £15 by waving it against a reader in-store. It is believed that Apple's iPhone5 which should be ready for launch in December, will also include the tap-and-pay technology.
Meanwhile internet giant Google announced its plans to launch 'Google Wallet', which may be an all-encompassing smartphone app for banking.