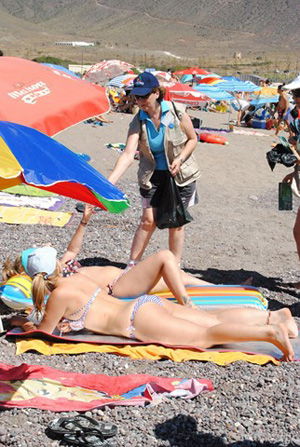 VOLUNTEERS from two associations took to the beaches of the Cabo de Gata-Nijar Natural Park to clean up and raise awareness amongst beachgoers.
The volunteers from the Association of Almeria Volunteers ASVOAL and Environmentalists in Action visits Los Escullos Beach, and handed out information on how to take care of the environment.
They were accompanied by the Junta de Andalucia Environmental Delegate for Almeria, Sonia Rodriguez. The volunteers, who made the day into a festive event, said it was a great success.