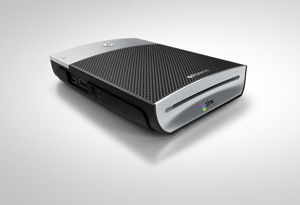 First unveiled at a tech show in Las Vegas in January, the Polaroid GL10 Instant Mobile Printer is the first product from the Lady Gaga Grey Label range to hit the shops.
The GL10 can be used for digital images to be transferred via Bluetooth and then printed in under a minute. You can choose between full bleed 10x15cm prints or stick to the traditional Polaroid white border.
The printer is currently compatible with Android, BlackBerry and Windows handsets. The printer is lightweight and as it uses a rechargeable battery it would be easy to carry around for mobile use.
The Polaroid GL10 Instant Mobile Printer is available now from Amazon.