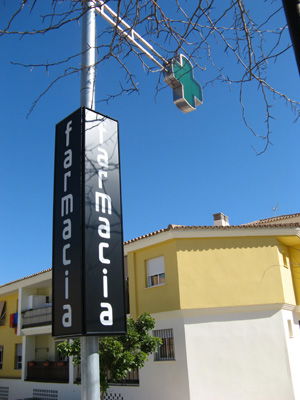 CHEMISTS in the Balearics ruled out strike action follwowing a meeing held on Tuesday 2nd August of representatives from the sector.
This was revealed by the regional pharmacist organisation Colegio de Farmaceuticos de les Balears, (COFIB) in a statement, which stated that although they will not close as previously threatened, chemists are concerned about the possibility of running out of medicines.
Strike action was called to put pressure on the regional government to settle its outstanding €36 million debt with chemists in the Balearics. These debts are for medicines administered to the public which are covered by the regional health service, Ib-Salut. The amount owed is now €30 million, corresponding to bills for May and June.
COFIB spokesperson said the chemists cannot "continue to finance the public's medication," but has agreed to give the government more time to introduce a payment scheme as matter of 'urgency.' The regional government has pledged to submit a payment plan shortly.
Other proposals rejected during Tuesday's COFIB meeting was the possibility of carrying out public protests or lodging a denuncia (official complaint) for the outstanding money.
Some of the measures suggested, but rejected, at the meeting was to charge patients the full amount of prescriptions. Failing to dispense Social Security medicine can result in fines of up to €60,000. The next meeting between the government and COFIB is set for August 29.
By John Jackson