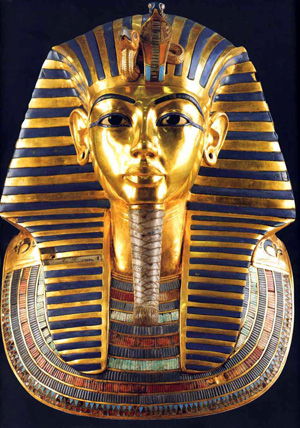 SEVENTY per cent of British and Spanish men are related to Egyptian pharaoh Tutankhamen, according to a study carried out by a group of Swiss geneticists.
The study carried out at the iGENEA genealogy centre in Zurich has reconstructed the pharaoh's DNA, as well as that of his father, Akhenaton and grandfather Amenhotep III, and discovered that it belongs to a group into which 50 per cent of men in Western Europe are also classified, indicating that they share a common ancestor. Funnily enough, less than one per cent of modern Egyptian men can be included in that group.
"It was very interesting to discover that Tutankhamen belonged to a group which is seen in Europe. He could have had DNA from one of many possible groups in Egypt" pointed out the study's director, Roman Scholz. Around 60 per cent of French men also belong to the genetic group of the Pharaoh who ruled Egypt more than 3,000 years ago.
"We think the common ancestor lived in the Caucasus about 9,500 years ago," Scholz said. However, the geneticists were not sure how Tutankhamun's paternal lineage came to Egypt from its region of origin. The centre is now using DNA testing to search for the closest living relatives of King Tut.