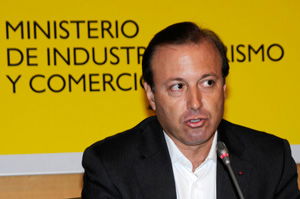 THE Spanish are still taking summer breaks, but fewer will be staying in hotels. The latest figures from the official statistics organisation, INE, indicate that eurozone uncertainty has not seriously affected international tourism so far.
Hotel occupancy rose by 10.9 per cent in June although in Balearics, for instance, the increase was closer to 20 per cent, thanks chiefly to British and German tourism.
Things are different on the domestic front, however, following a pattern set last year, with Spanish tourists occupying fewer hotel beds. Two thirds of clients who spent a night in a Spanish hotel or hostel last month were foreign, according to the banking group, Bankia.
The hotel sector might be in recovery but, based on earnings, the gap between foreign and domestic tourism is widening.
Last June, Spaniards accounted for 10.53 million bed nights, almost half of the foreign tourists' 20.12 million. The variation for five-star hotel was especially conspicuous, with 72.3 per cent of clients coming from outside Spain. Only hostels – particularly those in the cheapest, one-star category – had more Spanish than foreign clients.
The Spanish might not be spending money on hotels, but neither are they remaining at home.
"The number of journeys made within the national market is growing, but there has been a reduction in hotel occupation," junior Tourism Minister, Joan Mesquida told ABC newspaper. Instead, they stay with friends or relatives or go out for the day, returning to sleep at home.
"We're seeing a certain sluggishness in the way the national market is evolving, compared with the international market.  It's true that people are still going away despite the crisis," Mesquida said. "But it's also true that Spain has 20 per cent unemployment… and that inevitably has an effect."
By Annie Maples