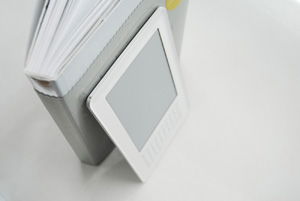 GOOGLE has launched an e-book reader which will compete with the Kindle and iBook. The 'Story HD' will be the first e-reader to be fully integrated with Google's eBooks platform.
It will have a built-in QWERTY keyboard, weight just 207g and is less than a centimetre thick. Its high-resolution XGA 6-inch screen boasts 63 per cent more pixels that its competitors and it has a six-week battery life from just one charge.
There are hundreds of thousands eBooks are available with more than three million free ones. User's personal eBooks library can be stored in the cloud enabling any ebook being read to move from laptop to smartphone to e-reader to tablet.