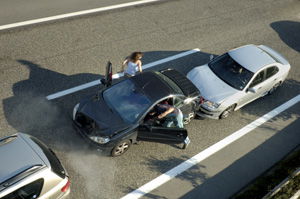 A NEW application could stop traffic accidents by letting cars warn each other in seconds.
It depends on a peer-to-peer wireless network to transmit information about accidents as quickly as possible. Researchers at the University of Bologna hope their software will reduce the number of vehicles involved in pile-ups by up to 40 per cent.
In the event an accident occurs further along the road, the information is provided by one of the cars ahead in a split second and informs the driver; the care involved in the accident is the first to set off the alarm. It is possible to integrate this technology into the car dashboard or the sat-nav.
This communication system also raises the possibility of giving drivers wireless internet access so passengers could download music or update their Facebook page on the move. The latest report on the Italian system has been published in the scientific journal Computer Networks.