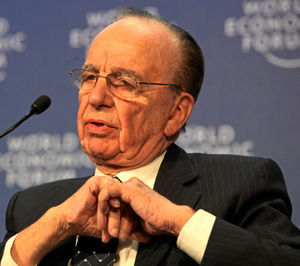 IT was the Duke of Wellington who said "publish and be dammed" and although this concerned an amatory indiscretion, governments should follow his example by not giving a damn either. Only now, when it is possible to glimpse the hint of a chink in media mogul Rupert Murdoch's armour, are the slavering politicians who once kowtowed to him brave enough to question his power.
10 years of punishment
NATO is in Afghanistan ostensibly as a peacekeeper and to ensure that the streets of the West remain safe from terrorism.  Neither objective has been achieved and the assassination last week of President Karzai's brother demonstrates that the already corrupt, violent and lawless country is worse than ever.  Bombing Afghanistan was former president George W Bush's retaliation for the 9/11 attacks but even he and his posse of hawks could not have envisaged a revenge that has lasted 10 almost years.
Lessons to be learnt
THE defenders of Britain's comprehensive system claim it is unfair to create an academic elite at an early age, but just five schools in Britain now take more university places than 2,000 comprehensives combined. Four of them are fee-paying – so what is worse?  An elite based, like the grammars, on academic ability, or parents' ability and willingness to pay for private education?