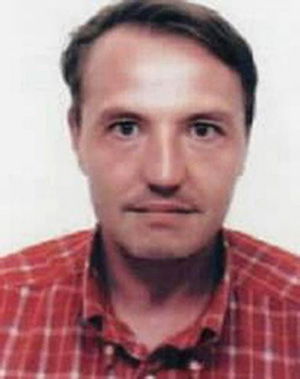 ANTHONY FRASER, grandson of notorious East End gangster 'Mad' Frankie, was arrested in Gibraltar after he handed himself in to the authorities. After two years on the Serious Organised Crime most wanted list, Fraser, 39, was captured, according to Crimestoppers.
Fraser is wanted for his alleged involvement in the importation of approximately two tonnes of cannabis hidden in a shipment of frozen chicken pieces into the UK from Holland. Five men were jailed for the drugs operation, but Fraser evaded capture and was named as a co-conspirator.
He is thought to have arranged the transport for the drugs.
London born Fraser was published under the latest batch of wanted individuals as part of Operation Captura. He was sought under a European arrest warrant for drugs offences in relation to a joint SOCA-Metropolitan Police investigation. The extradition process will now commence.
Michael Laurie CBE, Crimestoppers' Chief Executive said: "This arrest now brings the total to a fantastic 75 per cent success rate for Operation Captura (45 arrested out of 60 appeals)."
"Not only is the campaign successful in tracking people down in Spain, but it displaces them as well, but as we can see, no matter where
these wanted individuals run to, law enforcement will find them."
The arrest is the sixth from the latest batch of ten wanted individuals revealed in Alicante in February under Operation Captura.
Mad Frankie
Dubbed the most dangerous man in Britain by two Home Secretaries, old school gangster 'Mad' Frankie Fraser, 87, spent 42 years in prison.
He was a member of the feared South London Richardson gang during the 1960s, rivals to the Krays.