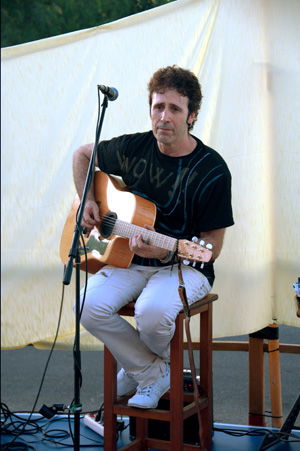 AS part of the Virgen del Carmen celebrations El Balconcito together with Frankies Bar in Hotel Street, Vera Playa, presented the top Spanish musician Eduardo Pinilla from the Spanish band Burning on Saturday night.
Edu, often compared with the likes of Jeff Beck and Eric Clapton, played three extensive sets over the evening to full houses in both bars, having attracted summer visitors and long term residents to the performance.
This was Edu's first gig in the area this year and was really very well received, but due to other performance commitments, we may not see him perform here again this year.
By Tony Unwin