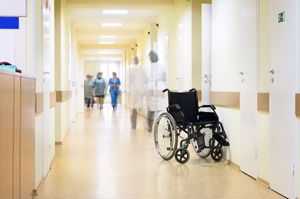 COST-CUTTING by Spain's cash-strapped regional government could have an adverse affect on medical care, unions warned.
In Andalucia, Sevilla was singled out by the local Sindicato Medico which claimed that €21 million was being saved on beds, operating theatres, doctors' surgeries and hospital staff.
Each year there were more cuts, according to the Sindicato, which estimated that this year would see an 11 per cent increase on 2010.  The reduction in public spending would be felt both by patients and doctors "who would be overwhelmed with work." Operating theatres had been closed in four Sevilla hospitals and with their capacity reduced by 58.5 per cent, this meant that 8,457 operations would not be carried out. 
The official waiting list for operations at Sevilla's hospitals was estimated at 14,875 but the true figure was double that, according to the Sindicato. Added to cost-cutting exercises, it was also necessary to allow for a 22.1 per cent reduction in the number of beds available over the summer months, bringing a loss of 41,000 potential hospitalisation days.
The number of surgeries would also be reduced by 50 per cent during the summer, corresponding to 341,882 fewer doctors' appointments. The Sindicato's claims were ridiculous, countered the Health Department.  "Medical attention is guaranteed," said a spokesman.
Meanwhile, in the Valencian Community 6,268 medical staff have been assigned to health centres along the coast to cope with the influx of summer tourists.
There are an additional 33 centres dealing with patients from other Spanish regions while SAMU ambulances and SVB intensive care ambulances have been based in tourist areas.