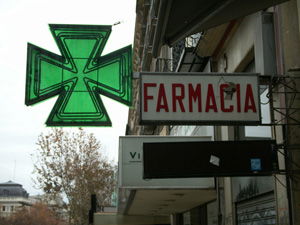 CHEMISTS in the Balearics will close on Friday July 29 unless the regional government does not present a suitable payment plan to settle the €36 million it owes this sector.
Only duty and emergency chemists will remain open, according to Antoni Real, president of this group. This situation has arisen because Ib-Salut failed to pay bills for May and June amounting to €36 million.
There is widespread concern among chemists that because the Balearics Regional Government has not made any concrete commitment on how to settle the unpaid amount, by the end of the year the debt would rise to €157 million.
"We cannot work in these conditions," said Real. "If the Regional Government does not pay their debts, then the sector cannot meet their tax obligations, pay employees wages or replenish medicine supplies so eventually we would face a shortage." "If financial institutions help us, we could manage for a month or two, but the situation for many pharmacists and is desperate."
By Nicole Hallett
Photo credit: Daquella manera