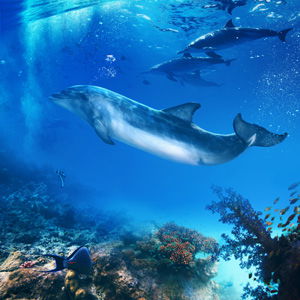 THE 2,820 square kilometers of the Canal de Mallorca should be protected, say organization for the protection of marine biodiversity Oceana.
There have been 29 protected, vulnerable or threatened species documented to be living in these waters including dolphins, whales, loggerhead turtles and conch snails.
Oceana have submitted a proposal for the protection of the sea mountains Ausias March, Emile Baudot and Ses Olives together with images taken by an underwater robit during their 2010 expedition.
These images will allow authorities to design measures to protect this marine area.
Oceana's proposal aims to enhance protection of the Spanish seas against harmful activities including trawling.
One of the main reasons Oceana is pushing for the canal's protection is due to the high presence of drag marks as a result of bottom trawling.