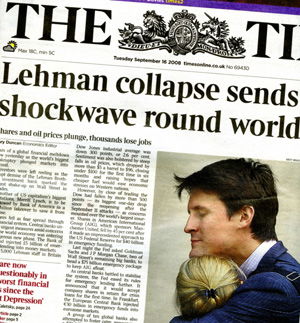 IT is no joke for Britain, outside the eurozone, to be expected to contribute towards the bailout of profligate Greece but whatever the currency, EU membership means "one for all and all for one" multiplied by 27.  The bailout fund might cost each British family a whinge-worthy £450 but this is better value than the violent disasters of Afghanistan, Iraq and Libya.
 Poor show from S & P
STANDARD & POOR'S are at it again, slapping down at the first opportunity every one of Europe's attempts at levering itself out of the economic mire.  The ratings agency continues to gainsay Greece's rescue, yet these are the people who gave an A rating to Lehman Brothers, whose collapse triggered the 2008 economic crisis.  Why the blind trust in Standard & Poor's?
News of the World screws up
MURDERED Milly Dowler's phone and those belonging to relatives of Holly Wells, Jessica Chapman and 7/7 victims were all allegedly hacked by the News of the World.  Overwhelmed by public revulsion over vultures picking over the bones of others' tragedies, the then editor Rebekah Brooks now swears she knew nothing about it. Whatever the truth, there is an object called a buck and it has stopped decisively in front of Brooks.