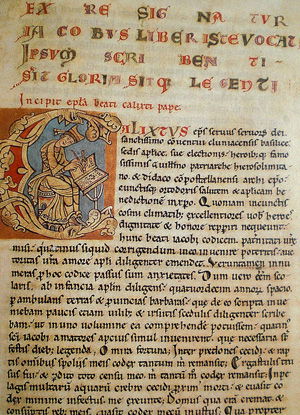 TIME is not on the side of the Calixtine Codex, taken on July 8 from Santiago Cathedral.
 It would be impossible to dispose of the incalculably valuable 12th century pilgrim guide on the open market, prompting experts to warn that it was stolen to order and could already have left Spain.
This would be the lesser of two evils, however.  In a worst-case scenario the Codex would be broken up, and Spain's first guidebook sold in piecemeal sections.
The book describes the route to Santiago de Compostela where the Apostle James is believed to be buried and which became popular with pilgrims when the Crusades made travelling to Jerusalem too hazardous.
Police in Santiago have now finished questioning workers at the cathedral who, unwittingly or otherwise, might have given inside information to whoever stole the Codex.
No fingerprints or DNA traces of outsiders were found and investigators are now combing 400 hours of CCTV footage for further clues although no security cameras were trained on the Codex.
Police were surprised by the positioning of cameras, sources said.  They were also astonished that the three people with access to the Calixtine Codex – the Dean and two cathedral historians – habitually left the key in the lock of the room where it was kept.
One person with few doubts about the theft is Rene van den Berghe.  Now aged 71 years and a respected Malaga dealer in Romanesque and Gothic art, he was once a notorious art thief. Known as Erik the Belgian, and responsible for stealing 8th century manuscripts in Soria and Huesca, he always maintained that he was no thief but merely took objects not appreciated by the Church.
"The Codex was stolen to order, and there must have been help from the inside," he insisted earlier this week.