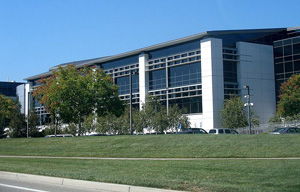 GOOGLE is launching its own social network with a service that ties together all its existing sites, including Gmail.
Google+ is currently on trial and only those invited to join can use the service and there is no news as to when it will be more widely available.
It is structured similar to Facebook with profile pictures and a central page which displays an updating stream of comments, photos and links being shared by friends.
What will set them apart is their claim that they will be using a better approach to privacy than 'other social networking services'.
Users will be able to allocate their friends into 'circles' – family, friends, co-workers, school friends, etc – and only share certain photos, videos or other information with different groups.
It also boasts a special video chat feature for up to 10 people and will store photos taken on mobile phones on its Internet servers, which means a Google+ user can access them from any computer and share them.