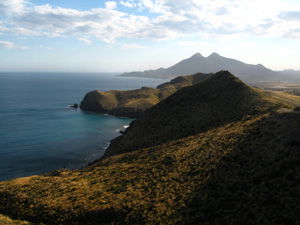 THE sea at all 75 of Almeria's beaches is in perfect condition for healthy swimming, according to a report by the Health Department. This also applies to the rest of Andalucia, where only one beach in La Linea de la Concepcion, Cadiz, is closed.
The study is based on samples taken from 341 spots of 253 beaches in 61 towns. Microbiology, transparency, colour, mineral oils, spume and floating solids are taken into account. Meanwhile the water at all 27 inland bathing areas in the region, such as rivers, reservoirs and waterfalls, are also in top condition.
It is the town halls' place to keep the beaches and sea clean and to put up signs about the characteristics, facilities and safety measures in the area.
Photo credit: Hector Garcia