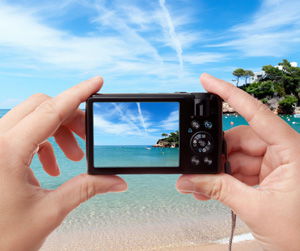 A NEW focus-less camera will allow photographers to take the shot and then choose what to focus after taking the picture via their computer. This will avoid the disappointment of seeing one's digital photographs from being blurry.
The Lytro's camera lens uses 'light-field technology' to gather as much information as possible from each angle in its field of vision. When viewing the photo on a computer, users can click on different parts of an image to bring it into focus. They will also be able to produce 3D images.
"This is super-exciting! We see technology companies all the time, but it's rare that someone comes along with something that is this much of a breakthrough," said Ben Horowitz, co-founder of Andreessen Horowitz, a major investor in California-based Lytro.
The first Lytro cameras are expected to hit the shelves later this year. Light-field technology was invented by Stanford PhD Dr Ren Ng five years ago. "I remember trying to take pictures of this five-year-old girl, and it was really hard to take a great picture of her with kids moving all over the place," he said.
"It was hard to capture the right fleeting moment, or to focus correctly. I wanted to bring light field technology to make everyday picture taking a better experience."
There is no need to download special software to re-focus images and Lytro has created a Facebook application so users could post photos to their pages and let friends adjust the focus themselves, according to Dr Ng.
Have a go at focusing photos at http://www.lytro.com/picture_gallery
CAPTION: Take a photo and choose the focus later.