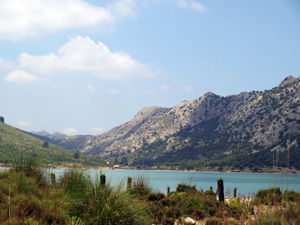 THE Serra Tramuntana is now in the UNESCO World Heritage List of Humanity, included in the category of cultural landscapes. It was the only Spanish candidacy to be accepted this year.
Locals and celebrities including Patti Smith and Michael Douglas joined the campaign for it to be included. As such there is a new management plan in place for the Serra Tramuntana. Farmers and landowners will be compensated for carrying out environmental work, including organic farming and forestry activities, among others.
Procedures to protect the monuments, reduce the risk of forest fires and subsidize traditional activities to make local products more competitive will be made. Recreational tourist activities will be promoted and they hope to sign agreements with landowners to facilitate the passage of people walking the trails.
Trails for motor vehicles, bikes, horses and hikers will be regulated and a fleet of minibuses are set to take visitors to see the mountains. Information points will be created along the route. They are also thinking of writing a program in a bid to recover the memory and oral tradition of the area as well as the local flora and fauna.