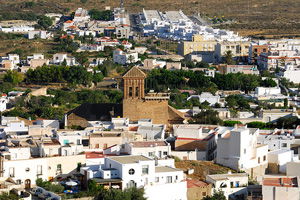 THE Supreme Court has sentenced a 32-year-old man to five years in prison for deliberately setting fire to a shanty town in Nijar in June 2009. The sentence, has been reduced however, as the court has considered that the provincial court which tried the case did not sufficiently take into account that he was drunk at the time.
The accused also lived in the area, and admits that he set fire to one of the shacks, knowing full-well that the occupants were sleeping inside. He also threatened residents with a knife, daring them to stop him.
Six shacks were totally destroyed, as was everything inside them, but no-one was injured. The culprit will also have to pay compensation to the owners of the shacks for the loss of their belongings.
Photo credit: fjmenendez