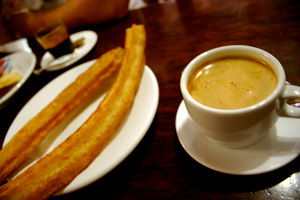 THE new mayor of Alhama de Almeria, Cristobal Rodriguez, has criticised that the former council has run up a debt of €4.3m with local providers since 2008. Several bills, amounting to €2,800, were for coffee and churros for the councillor's breakfasts, as well as €100,000 for meals in restaurants and €900,000 for 'miscellaneous expenses'.
"There are debts of €360,000 which are not accounted for nor are they in the budget" he said, mentioning that the town hall also owes €200,000 for electricity. The mayor said that he will begin to apply an "austerity plan" within the town hall, which had started with him reducing his pay from the €32,800 earned by the previous mayor, to €22,400, and using his own vehicle and mobile phone.
He said it was sorry that local businesses were owed money and that the town hall hasn't got money to go ahead with projects when the new council is keen on getting to work.
Photo credit: supa_pedro