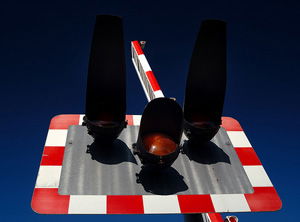 A 13-YEAR-OLD girl died and four members of her family were injured in an accident at a level crossing in Toro, Zamora in northwest Spain. The family was on its way to a party when their car was hit by a Talgo train carrying 205 people.
The injured parties are the deceased girl's mother, aged 46; her aunt, 33; her cousin, aged two and the 35-year-old driver of the car, who was only slightly injured. The 33-year-old woman and her two-year-old daughter were released from hospital the same night, while her sister remained in hospital.
The victim's grandfather was also taken to hospital for an anxiety attack, after having witnessed the accident as he was in another car behind them when they were hit by the train. The passengers on the train were unhurt, although the train was damaged and they had to wait for another one before they could continue their voyage to Alicante.
The train driver claims he had a green light to go ahead, and believes that the driver had ignored the barrier.
Photo credit: Andrew Stawarz