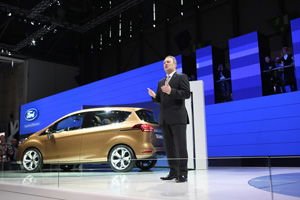 FORD Motor announced it will invest €812 million in Spain, the company's biggest investment in the country for decades. The company plans on manufacturing compact cars in Spain, Germany and Saarlouis and subcompact cars at the plants in Cologne, Germany and Romania.
The good news for Spain is that it "will lead to the creation of hundreds of jobs," said Stephen Odell, chief executive officer of Ford Europe, during an event in Valencia. The Spanish car industry accounts for approximately 6 per cent of the Gross Domestic Product.
Under the new plan, the Ford plant in Almussafes, on the eastern coast of Spain, will make the Kuga crossover vehicle and the Transit Connect van and continue to produce its C-MAX people carrier model and the 2.0 litre version of its EcoBoost engine.
Photo credit: Ford Europe