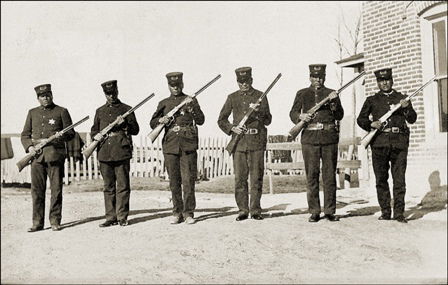 EVERY day we are exposed to images of war. Violence has not only become a natural part of our lives, we have come to expect instant satellite coverage from the very heart of the action regardless of when or where it is happening.
And of course, when it comes to carnage, the world is our oyster. Afghanistan, Iraq, Libya, Somalia, Palestine, Israel, Zimbabwe, Uganda and the Congo are just some of today's current newsworthy hotspots, with many others simmering in the wings ready to fill the media's insatiable appetite for that exclusive award winning video phone report centred around smoke encapsulated bombed buildings, crying children and bloody corpses. But all this comes at a price – and I do not mean the monthly Sky or Cable subscription.
Since the 2003 invasion of Iraq, over 238 international journalists have been killed and many more are being held captive awaiting their fate.
On April 20th 2011, award winning British photographer Tim Hetherington was killed alongside colleague Chris Hondros during a front line mortar attack on the besieged Libyan city of Misrata. Another photographer Guy Martin received grave injuries in the same attack while UK-based photographer, Anton Hammerl was killed by Libyan troops in a remote location of the Libyan desert. Earlier this year, cameraman Ali Hasan Jabar was killed in an ambush and Mohammed al-Nabbous, founder of online channel Libya Al-Hurra or Free Libya, was shot dead by snipers in the eastern city of Benghazi.
During the 2008 Iraq war, British correspondent Richard Butler of the CBS 60 minutes programme, was rescued by Iraqi soldiers after being held hostage by local insurgents. He was one of the lucky ones.
ITN Television journalist Terry Lloyd died after the car he was travelling in came under fire by US troops in southern Iraq. His colleagues, Fred Nerac, a cameraman and translator Hussein Osman are still missing.
However, violence against the media is not the exclusive domain of the newsworthy killing fields. Broadcaster José Gonzales was shot dead by gunmen who burst into his Honduras radio station.
Two editors of a Tanzania paper were attacked with machetes, knives, iron bars and acid as they were exposing members of the ruling party on charges of corruption. Somali News Agency correspondent Hassan Kafi Hared was blown up by a remote controlled mine during an interview with doctors from Médicins sans Frontiérs.
Sylvain Gagnetaud, a radio journalist in Abidjan was arrested during an operation by pro-Ouattara forces and executed soon after. Five senior Kenyan journalists received death threats while covering the contested presidential election. Zimbabwean journalist Mark Chavunduka was tortured by the army after exposing a possible coupe, cameraman Edward Chikombo who filmed government violence against the opposition party was found dead in a ditch and 23 year old Afghan trainee reporter Jahan-e-Naw was sentenced to death by a closed court accused of blasphemy.
And the unbelievable cold bloodied shooting of a journalist Keni Nagai captured on camera as it happened by a colleague during the 2007 September riots in Rangoon, speaks for itself. The list is endless and still growing.
Threats, victimisation, imprisonment and murder are the penalties journalists face for attempting to communicate the consequences of violence to the world. No longer is the press badge the flack jacket of a neutral observer, it has become a legitimate target for religious fanatics, opposing political fractions, terrorists and any questionable military operation, regardless of nationality, seeking to oppress the truth. Politicians rely on spin doctors to extricate themselves from bad press coverage; Purveyors of violence only censorship is death to the messenger.
Much as we abhor the millions of innocent lives lost or ruined through senseless power based conflicts around the globe, spare a thought for the men and women of the press corps who put themselves in the line of fire to bring you your daily dose of war zone headlines.
By Benny Davis