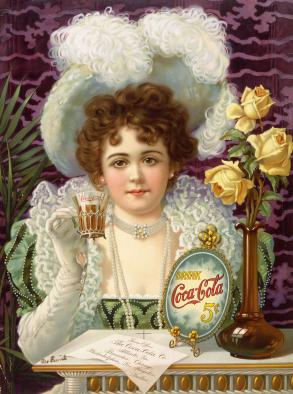 THE world's most popular fizzy drink, Coca Cola was invented in Spain. Official records show Coca Cola was invented in Atlanta, but residents in Ayelo de Malferit claim it was invented there in 1884.
One of the residents claims that his uncle invented the formula in 1884, and sold the patent to the United States (US).
In 1880 three friends from the town, Bautista Aparici, Ricardo Sanz and Enrique Ortiz, created a distillery 'Destileria Ayelo' which supplied the royal household and won several distinctions.
It remains open today.
The drink they produced, made from kola nut strain and coca leaves from Peru, had a taste and colour similar to Coca-Cola, and was labelled 'Nuez de Cola-Coca'.
Destileria Ayelo visited a drinks conference in Philadelphia in 1885, the year before Coca-Cola was officially launched.
In 1886 Coca-Cola was serving nine cokes a day, out of a single soda shop in Atlanta.
Meanwhile, the Spanish drink had been patented, but it was common practice at the time to only accept patents when the item had proved to be popular, and it wasn't registered until 1903, almost 20 years after the US.
Today the world consumes 1.7 billion cokes a day, according to a Coca Cola website and credit for their secret recipe goes to a pharmacist named John Pemberton.
In the 1940s Coke was trying to enter the Spanish market, but couldn't because of trademark laws.
They allegedly had to buy the 'Cola Coca' name from Destileria Ayelo first because of the similarity.
Coke paid them the equivalent of about €1,100, a small fortune at the time, according to the current owner, Juan Jose Mica, but there is no paperwork to prove this in Ayelo or with The Coca Cola Co.
But the factory changed the name of its award-winning drink from Cola Coca to Cola Nut Coca around that time and added alcohol.
To this day, Juan Jose has a recipe book dated 1881 with their own 'secret' recipe handwritten in Valenciano.
By Jennifer Leighfield