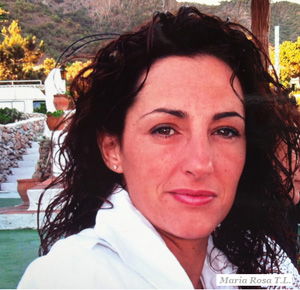 POLICE are searching for the body of a woman who went missing in Sabadell, Barcelona and whose husband has been sent to prison on remand for alleged manslaughter. Maria Rosa Torres was born in Barcelona but later moved to Cordoba, where she met her husband.
In the early hours of May 14, her brother, who had been living with the couple in Barcelona, realised she was not at home. Three hours later, when his brother-in-law got in, he asked if he knew where she was, and was told she was probably at work. Rosa's brother noticed her husband had scratches on his face and had obviously been in a fight.
He called her at work and was told she hadn't been there all day, so he decided to report her missing to the police.
Several days later, the Mossos d'Esquadra found her husband's car on an industrial estate. There was blood inside and he was arrested on May 26, although he maintains he is innocent.
The family has no knowledge of Rosa being abused by her husband, with whom she had a 12-year-old son. They had been separated for three years but never divorced, and last year decided to try again. Although they appeared to be getting along, Rosa's brother said that on the night she disappeared she had told her husband she wanted to separate as she suspected he was being unfaithful.
Her family and the police believe the suspect hit her over the head while she was sleeping, took her to the garage and put her in the car before taking her elsewhere to kill her.