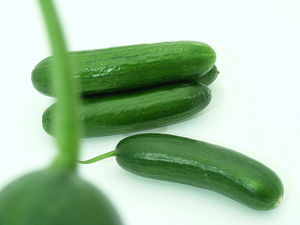 HEALTH and agricultural officials in Spain have criticized German authorities for creating mass hysteria over a suspected E. coli outbreak that has killed ten people. They say there is no proof that Andalucia is the definitive source of the bacteria. The victims died from kidney failure after eating cucumbers allegedly imported from Spain.
Hundreds more were taken with haemolytic-uremic syndrome (HUS) – after eating the cucumbers contaminated with E.coli.
The Spanish government did not rule out a call for compensation from Germany for the "tremendous damage" that "speculations" had inflicted on Spain's agriculture and food sector. Countries like Austria were hampering exports on the strength of unverified information, said junior minister for Rural Affairs and Water, Josep Puxeo.
Cases were also reported in the UK, Denmark, Sweden and Austria although practically all those affected had recently returned from Germany.
Picture credit: kobiz7