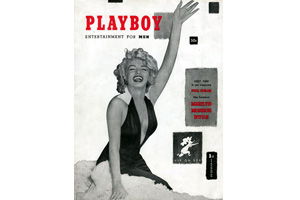 Playboy has announced plans to make its entire back catalogue available on the iPad, but users will have to pay a subscription fee to access the material. Publisher Playboy Enterprises is to launch a new i.Playboy.com website to house 130,000 pages of content from the magazine's 57-year history.
The service, which has been optimised for the iPad, includes every pictorial, interview, centrefold, investigative reporting piece, story, advertisement and image that has ever appeared in the magazine.
Content runs from the inaugural issue featuring Marilyn Monroe to the current issue with rock heiress Lizzy Jagger on the cover, and includes articles by renowned writers such as Jack Kerouac, Hunter S. Thompson and Norman Mailer. From next month, i.Playboy will also feature exclusive videos and curated content submitted by members of the Playboy Commission, a panel of celebrated individuals from art, design, fashion, media and technology.
Subscriptions to the website will be made available for $8 (€6.00) per month, $60 (€42) per year and $100 (€70) for two years.
Last week, Playboy lost its bid to make two 'hardcore' websites exempt from UK video on-demand regulation, after Ofcom rejected the company's argument that the adult videos were too explicit to be judged 'TV like'.