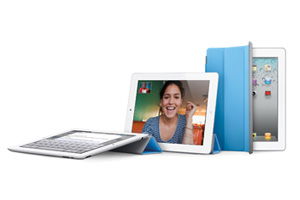 ANYBODY who has or who plans to buy the iPad2, there are some excellent applications to put on it. With more than 65,000 to choose from in the iTunes App Store, finding the best can be tricky. Here is a small selection of perhaps the most useful apps.
Garageband was popular on the Mac, but on an iPad it truly shines giving users the ability to put tracks together using a whole range of musical instruments.
The video editing app iMovie enables users to create sophisticated clips for later uploading to the web.
Evernote is a free app that enables users to save documents, web clippings, audio files, pictures and of course text notes, which can then be accessed from Evernote on any device.
It can be used on smartphones and computers too, although with the iPad 2 it is possible to take picture notes too.
Word Lens is an app that can translate English-Spanish/Spanish-English when pointed at some text.
Other languages will be available in the future.
Twitter's app can take a snapshot from within the app.
With Instapaper articles can be saved from the browser and read later.
Flipboard takes the activity from social networking sites, including Facebook, Twitter, etc, and presents it in an attractive magazine-style layout.
Users can upload files to the free app Dropbox from any device and then used on the iPad.
The free Kindle app gives users access to more titles than Apple's iBookstore, and at better prices too.